September 14, 2022 at 7:07 AM
To make your skin look like a superstar, Sephora includes a new line of Haus Labs Lady Gaga foundations. Competing with the best foundations from Amazon and Macy's, Haus Labs arrives in Sephora catalogs to sweep sales in the United States. At Look, At The Square (LATSQ) we care that every day you look more radiant and take care of your skin, and that's why we present you with this ideal product for that. A more radiant, fresh, healthy skin and a uniform tone are what you'll achieve with this base to fully enjoy this fall.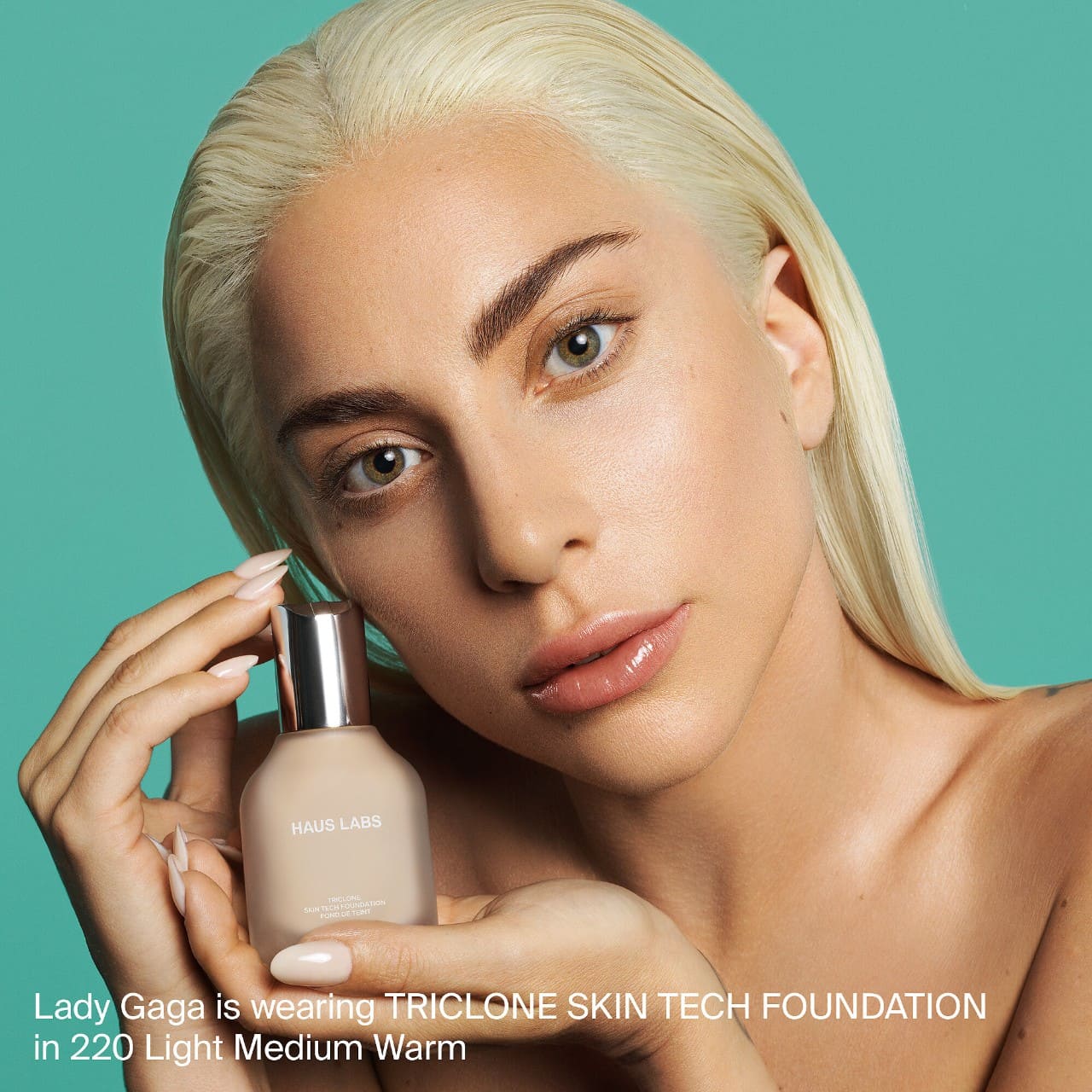 Haus Labs Triclone Skin Tech Medium Coverage Foundation
Lady Gaga's new Haus Labs foundation
is
clean
,
light,
and
medium coverage
ideal for
all skin types
. Thanks to the fermented arnica, it reduces the redness of the skin and protects the pores avoiding their saturation. In the same way, you will be able to unify your skin tone no matter how light or how dark it is. You can choose between
51 different shades
, which strive not to leave any skin tone out. In addition, you will be protected from environmental stress while enjoying radiant and fresh skin.
Haus Labs Ingredients
Fermented arnica helps to visibly reduce skin irritation and redness.
Intellizen 7 Complex™ mixture based on medicinal herbs that promote the healing of the dermis.
BioFerment 7 Complex™ mix that provides a large number of antioxidants that protect the skin and delay aging.
Cruelty-free, Gluten-free, and Vegan-friendly.
Within its components, you will find antioxidants and active ingredients that work to beautify your skin instead of harming it. With a gentle touch of the pores, it improves skin elasticity, and plumps, and reduces the effects of aging while evening out skin tone. [caption id="attachment_2970" align="aligncenter" width="700"]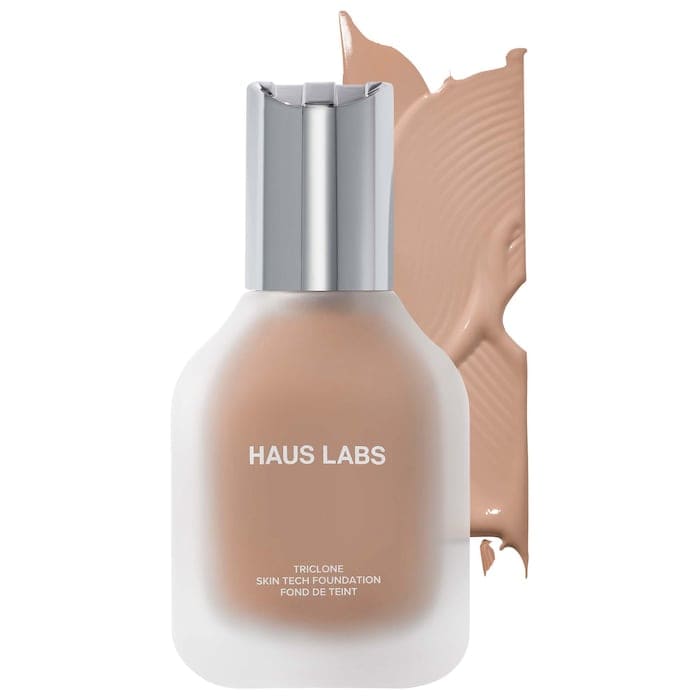 Haus Labs offers higher than normal durability
One of the best features of Lady Gaga's foundation is that it offers
long-lasting
,
ultra-comfortable
performance without damaging the skin. In addition, it is ideal for professionals and makeup novices, since its texture spreads easily on the skin. Never before have you had such an even skin tone, while still enjoying healthy, unsaturated pores. The natural finish that Haus Labs will give you will last on your skin for more than
12 hours
because it does not slip or cake.
Shades available for Haus Labs
Lady Gaga's Haus Labs is available in over 51 ultra-fluid shades ideal for all skin types. Sephora makes you aware in the most unique way with the best shades.
Deep Shades from 500 to 590.
Medium Deep Shades ranging from 400 to 490.
Medium Shades from 300 to 385.
Light Medium Shades ranging from 200 to 280.
Light Shades from 100 to 190.
Fair Shades from 000 to 070.
How to use Lady Gaga's Haus Labs foundation?
To guarantee correct coverage, this foundation has included a user manual in all copies of its base. As long as you follow these instructions, your skin will be more radiant and healthy than ever.
Cleanse and moisturize your skin properly before applying foundation.
Shake the bottle well and blend 2 pumps directly onto the skin.
Spread with a brush, sponge,, or fingertips.
Wait 10 seconds for the base to dry and you're good to go.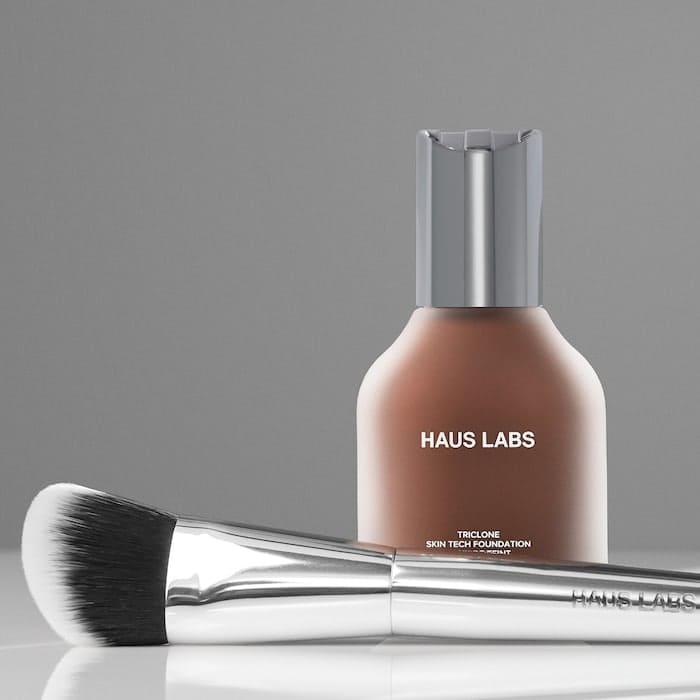 Sephora Price and Shipping
This amazing foundation from Lady Gaga can be yours for just
$45
. However, if you want a minimum discount of 5%, you can purchase it with Auto-Replenish at the price of
$42.75
. Besides, Sephora offers a payment method in 4 installments of
$11.25
each through Klarna or AfterPay. We recommend checking availability before purchase.